If you still don't know how to unlock the complete potential of using Google Trends for SEO, this post is your reliable guide. Uncover how you can utilize this surprising tool to gain a competitive edge and expand your base in the market.
Google Trends can help you stay up-to-date with advanced keyword research insights to up your SEO game. It lets you know what's currently working so you can craft your SEO strategy accordingly. In fact, many of the must do's of the past first emerged as a trend. Differentiating what will be a must-follow SEO strategy needs a long-term view. However, Google Trends helps you with the relevant information and insights hidden in plain sight for easy access.
Before we delve into how you can use it to your benefit, let's understand what Google Trends is.
Google Trends: An introduction
Google offers a free tool named Google Trends that shows you the popularity of a given search term through data and graphs. In simple words, it shows what searches are doing rounds on Google and Youtube in popularity terms. The information about traffic isn't available in actual numbers. Instead, it shows the percentage of the number of queries made.
Since it is based on actual search query statistics, the results are pretty accurate. So, when you combine this tool with paid SEO tools, you can obtain a near-accurate idea of a keyword search volume. 
Further, Google Trends offers a geographical insight into what keywords trend in a particular location. It can help you strengthen your promotional efforts in that area while simultaneously discovering new and trending keywords.
Let's jump into the section where we discuss the various ways of using Google Trends to strengthen your SEO campaign.
How to use Google Trends for SEO?
Here are a few ways you can use Google Trends to better your SEO efforts:
1. Compare keywords for better accuracy
You get a visualization of traffic from zero to a hundred when you use Google Trends. Therefore, you might not know whether the search volume is in hundreds or thousands, or more. However, you can extract more meaning from these keywords when you compare another phrase of a similar keyword for whom the traffic levels are known. For instance, you have numbers from the PPC campaign for the related phrase of the particular keyword, this can help you with SEO.
Further, if there's no keyword for comparison, you need not look into related ones only. You can dive into a completely different vertical, even if it's the name of a trending celebrity. The essential thing to know is the general keyword volume data.
For pinpoint search volume data, you can check the Google Trends insights for a particular keyword. Then, compare the related keyword for which you have known traffic levels. You can estimate the percentage and keyword traffic numbers of the two or three keyword phrases and extract an estimated number for your keyword. For instance, suppose I have known traffic numbers for two phrases:
Lose belly fat fast- 50,000
Bret Favre News- 20,000
Now, I might check the Google Trends keyword, i.e., how to lose belly fat which has a stable percentage within a 24-hour period. By comparing these three phrases, I calculate around 30,000 (more or less) keyword search volume for 'how to lose belly fat.'
2. Look for topics for blog and video content
You also get a 'Related topics' table in Google Trends. If you have a blog site or post content on YouTube, you can find hints of what's trending here. This feature shows you broad topics related to your keyword. In the Web search drop-down, opt for YouTube search to find clues for video content planning. You can gain insights into whether the keywords you used or are using have gained momentum in searches.
The knowledge gained through this platform will let you write relevant titles and descriptions for your upcoming content. Thus, the SEO statistics will help you roll in more traffic through the rising and trending search queries. Further, you can plan a series of content for your channel to enhance your visibility and views.
3. Match the search intents and search types
You can further refine your keyword data by segmenting it through the type of search the data emerges from, which is known as the Search Type. If you feel like your keyword research is going fuzzy and not much accurate or meaningful, refining the research by search type can eliminate the noise.
The refining procedure can happen by following the web, image, news search, Google shopping, and YouTube search. For instance, since 'How to' searches are most popular on YouTube, you can find the search trends related to it. The data given by trends is valuable in letting you know what users are looking for.
This information is pretty useful in News searches too. You can understand what angles are the most popular in users' search queries. Therefore, depending on the search type, you may be able to clarify the search intent a lot better. More accurate and useful information can become available in place of generally potential and noisy web searches.
4. Learn about 'Breakout' keywords
Sometimes, Google Trends replaces the percentage with the work breakout. If you are also confused about what it means, keep reading further.
The breakout indicates that Google doesn't have adequate search volume data to show a meaningful before and after percentage difference. So, if any term grows more than 5000%, Google won't mention the exact percentage but replace it with the term 'breakout.'
Using these keywords can be pretty beneficial. Since these keywords haven't become mainstream yet, there's quite a potential to exploit them early. However, some breakout keywords are fads, meaning they'll die off within a few months.
5. Bring massive traffic with short-term trends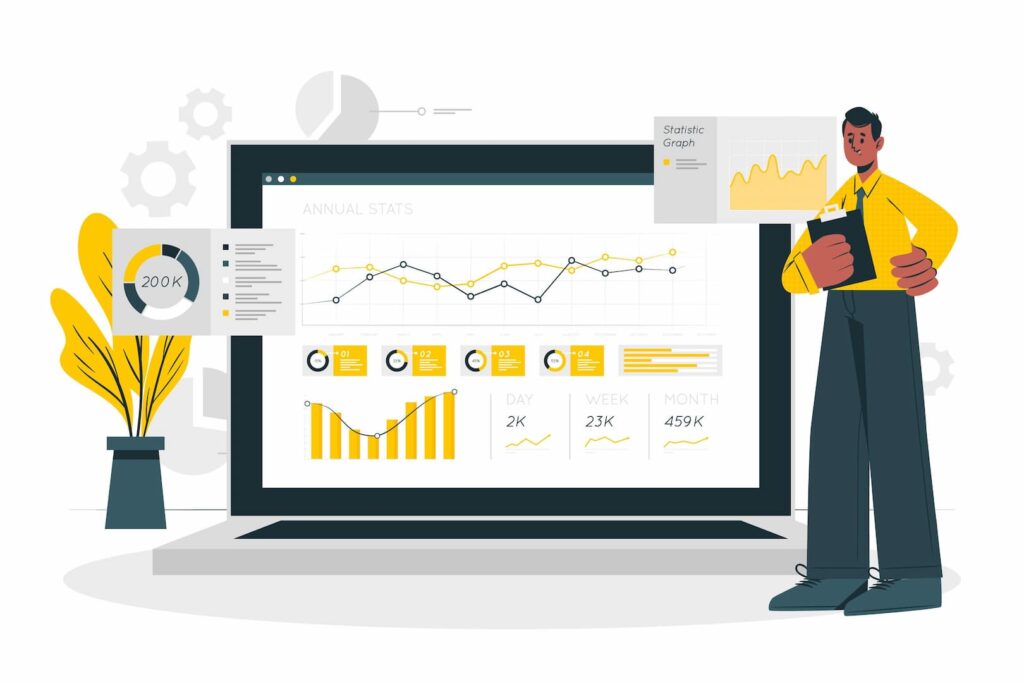 Some searching trends change rapidly, but capitalizing on them can bring massive traffic to your site. So, change your Google trends view to a 30, 60, or 90-day view for valuable insights. Google Discover and Google Traffic bring tons of such traffic. You can stand out of the crowd for certain days when you target these specific keywords. Further, knowing when a particular keyword will spike in a week and planning your content accordingly can help you target your site to the users when they are searching for a particular topic.
6. Local search trends for local promotion
Enhance your visibility in your local region by checking the "Interest by subregion" in Google Trends. You'll get to know about the trending keywords in your state, region, and city. This is helpful for businesses like restaurants to strengthen their local SEO strategies. Check out the search intent of users in your region and see how you can incorporate it into your content to optimize your SEO.
Conclusion
Although free tools do not get the same respect as paid tools in SEO, Google Trends is an exception you must consider in your SEO strategizing. Hopefully, this post opened your eyes to the hidden potential of this invaluable tool for SEO. Obtain more useful and accurate information by incorporating additional ways with Google Trends to learn about the search patterns.